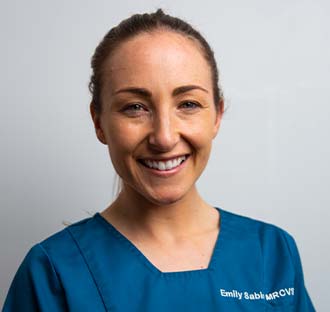 Emily Sabin
BVSc (Hons) ISFMAdvCertFB MRCVS 
Veterinary Surgeon / Director
Emily graduated from the University of Liverpool in 2011 with a distinction in Veterinary Science. Having returned to the island in 2017 with a keen interest in all things feline, Emily went on to complete her Advanced Feline Behaviour qualification in 2022. Her next goal is to sit exams for the ANZCVS Medicine of Cats qualification. Quite literally, a Crazy Cat Lady.
Beyond her love of cats, she has a passion for small animal dentistry, and is proud that we offer both gold standard dental practice and feline care at All Pets!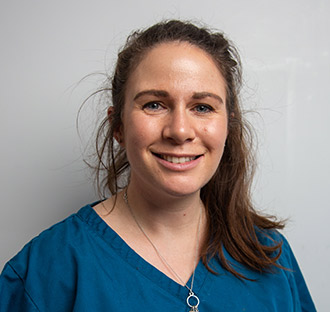 Ruth Guegan
BVetMed MRCVS
Veterinary Surgeon / Director
Ruth graduated from the Royal Veterinary College in London in 2008 and has worked predominantly in Jersey, moving to All Pets at the end of 2019. She has a keen interest in Small Animal Internal medicine, especially endocrinology, diagnostic imaging and emergency critical care and is very close to finishing her advanced certificate in medicine.
Before starting her family her, she spent 2 years travelling in Asia, South America, Canada and New Zealand, and spent some of that time working at a referral veterinary hosptial in Sydney.
She spends most of her free time enjoying this amazing island with her husband and 2 children and otherwise can be found at home doting on her black cat Cookie.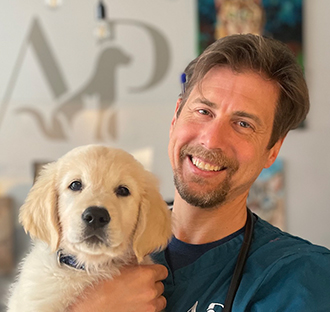 Ben Benander
DVM MRCVS
Veterinary Surgeon / Director
Ben graduated from Cornell University in 2004 with a Doctorate of Veterinary Medicine. He was born in California, but as he was raised in a Navy family he lived all around the world during his younger years. This trend has continued as he and his veterinarian wife Carey have traveled and practiced in a big variety of locations and settings, from the UK to Mainland America to most recently a long stint in Maui, Hawaii, where they started a family.
The community feel that island life brings, and a long time love of the ocean and of travel brought Ben to Jersey in 2018. When not at work, Ben can be found riding the waves in St Ouen, chasing his two children, or walking his Guide Dog drop-out Walnut and his Spanish rescue terrier Boo.
"Medically my special interests have always been advanced surgical procedures both orthopedic and soft tissue. I also love the challenges of oncology and emergency medicine. But mainly my passion is ensuring that my clients understand what is happening with their family member, and that each of my patients get treated exactly as I would my very own pet".