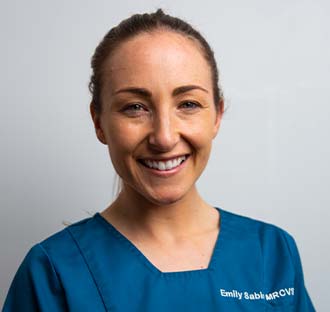 Emily Sabin BVSc (Hons) MRCVS 
Veterinary Surgeon / Director
Emily graduated from the University of Liverpool in 2011 with a distinction in Veterinary Science.
A local girl, Emily has returned to the island in 2017 after working in the UK and abroad. Having a keen interest in all things feline (in particular geriatric and renal patients), her last 2 years in London included work at a cat-only clinic. During this time Emily completed the ISFM Distance Education course in feline medicine in conjunction with the University of Sydney, and is currently working towards her Advanced Feline Behaviour qualification. Emily hopes to sit exams this year to achieve her ANZCVS Medicine of Cats qualification. Quite literally, a Crazy Cat Lady.
Beyond her love of cats, she has a passion for small animal dentistry, and loves that we offer both gold standard dental practice and feline care at All Pets!
At home Emily has a very handsome (her words) Bengal cat called Jackson.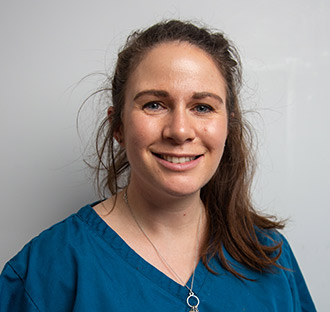 Ruth Guegan BVetMed MRCVS
Veterinary Surgeon / Director
Ruth graduated from the Royal Veterinary College in London in 2008 and has worked predominantly in Jersey, moving to All Pets at the end of 2019. She has a keen interest in Small Animal Internal medicine, especially endocrinology, diagnostic imaging and emergency critical care and is very close to finishing her advanced certificate in medicine.
Before starting her family here, she spent 2 years travelling in Asia, South America, Canada and New Zealand, and spent some of that time working at SASH, an amazing veterinary hospital in Sydney that features on the TV program Bondi Vet which was an incredible job.
She spends most of her free time with her son Frank, baby daughter Rosemary, 7 year old black cat Cookie and getting outside running when possible.